Goebel Giving
FUNDRAISING CAMPAIGN FOR ST. JUDE CHILDREN'S RESEARCH HOSPITAL
October 5th - November 30th, 2020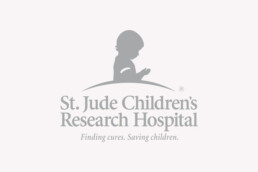 Let's Give Back. Together.
---
At Goebel Construction we are grateful to employ nearly 300 people. We recognize that each of you make our success possible. During the 4th Quarter of 2020 we will make a collective charitable donation from the company and from individuals who work here. 
We chose St. Jude Children's Research Hospital as the recipient of our donation because the organization is a leader in the fight against childhood cancer, and that's a cause that everyone can get behind. Since its founding, St. Jude has increased childhood cancer survival rates from 20% to 80%, with an ultimate goal of reaching 100%. Proceeds to this organization ensure that families never receive a bill for treatment, travel, housing or food.
"No child should die in the dawn of life."
Danny Thomas, Founder, St. Jude Children's Research Hospital
On October 5th, we will send out an email giving you the option of enrolling in a VOLUNTARY payroll deduction in an amount of your choosing (post tax, per law). The deductions will be made weekly from October 5th to November 30th.
At the beginning of December, the funds collected from employee donations will be MATCHED, up to $20,000, by Goebel Construction and sent to St. Jude. At the conclusion of the fundraiser each employee will be sent a letter of recognition from Goebel Construction with the amount donated which can be used for tax purposes.
I look forward to a successful 4th quarter and a successful fundraiser.
Download Payroll Pledge Form